User Guide for MindWorks for Children ™ Audio Programs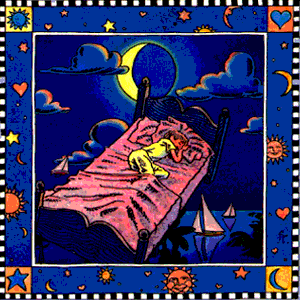 The MindWorks for Children audiotapes and CDs are a convenient, accessible way to help the mind and body get into a state of calm, relaxation and receptivity needed for rest or to fully engage in creative or physical activity. Together with the "Instructions for Listening," the audio programs are designed to: 1) restore the body 2) enhance learning and concentration and 3) establish new skills and behaviors.
The audiotapes and CDs provide simple, scientifically and educationally grounded methods for children to make use of their own natural resources which promotes coping skills to carry for a lifetime. Each tape includes an easy-to-follow musical narration with storytelling, relaxation, meditation, guided imagery, and visualization exercises. The methodology has been tested and based upon established mind/body research at among other sites, the Harvard Medical School Division of Behavioral Medicine.
MindWorks for Children audiotapes and CDs are appropriate for children ages three and above. For best results, sit together with your child and listen to the recordings. The programs can then be used by the child alone with headphones, or within a group. By the time a child has proceeded through the audiotapes and CDs they are experiencing the success of self reliance and following directions through active listening. Learning is most achievable in this calming, joyous and un-pressured atmosphere.
How It Works:
The gentle, interactive mental and physical exercises first get energy going in the body, to permit access to the creative center of the brain. The activities serve to flex the mental muscles required to develop attention span and impulse control. Like a car that cannot drive until the engine is turned on and running, or an athlete that cannot perform precision moves without first being mentally ready and physically warmed up, the imagination has to be actively used and engaged before learning or creativity can occur.
Children do not have to be taught to use their imagination; they innately possess vivid worlds of make-pretend. The mind is an ongoing resource ready to be tapped. Children need to be given an environment that enhances the experience for resting the body and calming the mind which channels their energy and capabilities. MindWorks for Children audiotapes and CDs emotionally prepares children, teaches them how to learn, and how to use their mind in a special manner to get the positive results they envision.